Doug Roth is the Golden Harvest Seed Advisor at CGI Seed and Sales and Service for our Crossroads team. Doug says he enjoys working with his growers and helping them to be more successful in their operations.

Born and raised on the family farm near Seward, Doug knows the farm life. He branched out in 1989, when he began working for a farmer in Geneva, NE, and continued to work for him for 23 years. Then in June of 2012, Doug started in his current position with CGI Seed.
Married for 35 years, Doug and his wife, Lori, have two daughters. Both married, one daughter lives in Lincoln, NE, and the other lives in Phoenix, AZ. He also has two beautiful grandchildren; Luke is four and Addison is seven. In his spare time Doug enjoys traveling, golfing, fishing, and spending time with his family.
When it comes to farming and ag solutions, Doug is a wealth of knowledge and experience. He works hard to make sure his customers are given the best options for their farming needs.
//I like working with Crossroads because they are very intent on making their customers happy.//
Jerry Stahr
Local Farmer, Crossroads Customer
//The need for technology continues to increase. What we do here is just another tool for the farmers to be more efficient and effective in their operations. We aim to be your partner on the farm.//
Wes Williamsen
Founder / Owner of Crossroads GPS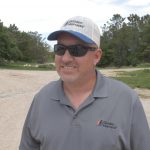 //I enjoy working with Crossroads. If I have any questions, they are right there. They come and drop off any parts that are needed as well as help me get everything squared up, working well, and looking really nice.//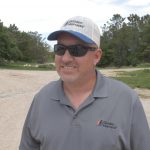 Clay Fisher
Local Farmer, Crossroads Customer