Wesley Williamsen
President/Owner
Crossroads GPS Inc.
wesley@crossroadsgpsinc.com
Born in York Nebraska and raised in the dirt business, owner and president of Crossroads, Wes Williamsen, got his start in underground construction and site development. As an adult he enlisted in the United States Air Force where he worked as a mechanic on all aircraft systems of the KC-135 Stratotanker. Wes was able to travel all over the world in the Air Force and he loved it.
Wes started Crossroads GPS in 2006 with goals to build a long-term sustainable company to help farmers navigate the growing presence of technology on the farm.
After retiring out of the Air National Guard in 2014, his newest passion is flying. He earned his private pilot certificate in 2018 with his instrument rating in 2020. Now if he's not working he's flying somewhere.
//The One-Step Bulk Fill is made in the USA by our team at Crossroads, for you.//
Wes Williamsen
Crossroads GPS Owner
//I like working with Crossroads because they are very intent on making their customers happy.//
Jerry Stahr
Local Farmer, Crossroads Customer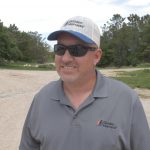 //I enjoy working with Crossroads. If I have any questions, they are right there. They come and drop off any parts that are needed as well as help me get everything squared up, working well, and looking really nice.//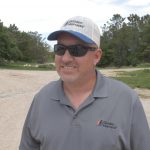 Clay Fisher
Local Farmer, Crossroads Customer