Smart Ag SOLUTIONS
MeterMax Ultra Planter Services
MeterMax Ultra Calibration Matters. You should be getting 98% or better accuracy from your meters, but typical meters run at only 92%-97%. When each additional percentage point is worth another bushel or two for every acre, there's plenty of room for improvement.
Request Consultation
Calibrate for Efficiency and Higher Yields
We have a MeterMax Ultra test stand available for seed meter calibration. Bring your units in and our fully trained staff will evaluate your planter meters and make them plant with precision. Check out our high-quality services.
We will make certain your meter is adjusted – cleaned, balanced, and repaired as necessary – and tested again, until all the errors are eliminated and your lost yield is restored. Past experience shows an average 5.7 bushel-per-acre improvement.
Our team is ready to meet with you and discuss ways to increase efficiency and profitability in your farm operation.
The MeterMax Ultra gives you access to information about your seeds
Population
Regulation
Seed Release Index
Vacuum
Seed Info
Loss/Acre
//I like working with Crossroads because they are very intent on making their customers happy.//
Jerry Stahr
Local Farmer, Crossroads Customer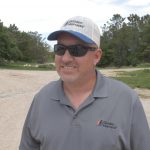 //I enjoy working with Crossroads. If I have any questions, they are right there. They come and drop off any parts that are needed as well as help me get everything squared up, working well, and looking really nice.//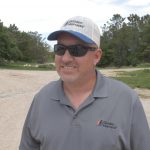 Clay Fisher
Local Farmer, Crossroads Customer
//We had a tractor fire. A week later we got a new tractor and they had everything back up and running for us, so we were able to get our planting done. That's the service I want.//
Leroy Hoffman
Local Farmer, Crossroads Customer