Smart Ag SOLUTIONS
Precision Equipment Consultation
We provide consultations for custom precision hardware and software setup on your existing or new equipment. Let's have a conversation about your pain-points in the field and we will give you workable options.
Request Consultation
It pays to partner with us.
Invest in your future with a more efficient way to farm. No matter the size of your farming operation, Crossroads has next-generation, industry-leading ag applications and technology to fit your needs and improve your performance.
Crossroads has product and service options to improve every operation. We specialize in selling, installing, and servicing precision agriculture equipment from Trimble Navigation to Precision Planting, as well as many other nationally and globally known companies in the industry. We have a solution for you.
You Get
Precision Equipment Consultations
Custom Planter Solutions
Ag Correction Services
Service and Support Programs
Training and Clinics
MeterMax Ultra Planter Services
Get in touch.
If you are at a crossroads in your farming operations or if you are looking for applications and technology to improve yields and profits, let's have a conversation. Our trusted team wants to get to know you, your operation, and understand how we can help.
Discuss options.
We'll give you our recommendations – both short and long-term. Our goal is for you to be able to reach your goals by expanding and improving your operations. We want to make your day-to-day easier and more efficient. It is up to you to decide, just let us know how you'd like to proceed to make your farming experience better. We're here to help if you have questions.
Get scheduled.
Let's schedule a time to get your equipment installed, calibrated, and ready to go to the field. Then it is time for you to go to work with your new applications and technology. We will ensure that you have a technician on-site for hands-on training and operation. We ensure that you are completely satisfied with your purchase and with us as a trusted partner on your farm.
//Their service is excellent, I love working with them. Cody is like my right hand man.//
Jerry Stahr
Local Farmer, Crossroads Customer
//I like working with Crossroads because they are very intent on making their customers happy.//
Jerry Stahr
Local Farmer, Crossroads Customer
//The One-Step Bulk Fill is made in the USA by our team at Crossroads, for you.//
Wes Williamsen
Crossroads GPS Owner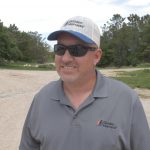 //I enjoy working with Crossroads. If I have any questions, they are right there. They come and drop off any parts that are needed as well as help me get everything squared up, working well, and looking really nice.//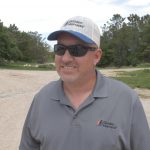 Clay Fisher
Local Farmer, Crossroads Customer