Smart Ag SOLUTIONS
Training and Clinics
Let us help you keep up to date on best practice for your ag tech equipment. Training and clinics are typically held in the spring before planting season. 
Request Consultation
Training and Clinics
Upcoming training and clinics are updated right here on our website. 
Coming Up
Our annual Customer Appreciation Open House will be held September 8, 2022. Come join us for some food, ice cream, and a Cornhole Tournament.
We will be attending the Nebraska Power Farm show held December 6-8, 2022. Come see us at booth 700!!
//Their service is excellent, I love working with them. Cody is like my right hand man.//
Jerry Stahr
Local Farmer, Crossroads Customer
//I like working with Crossroads because they are very intent on making their customers happy.//
Jerry Stahr
Local Farmer, Crossroads Customer
//The One-Step Bulk Fill is made in the USA by our team at Crossroads, for you.//
Wes Williamsen
Crossroads GPS Owner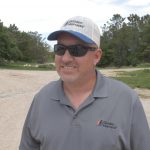 //I enjoy working with Crossroads. If I have any questions, they are right there. They come and drop off any parts that are needed as well as help me get everything squared up, working well, and looking really nice.//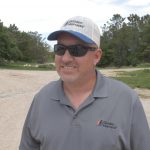 Clay Fisher
Local Farmer, Crossroads Customer