Smart Ag SOLUTIONS
Ag Correction Services
We provide consultations for custom precision hardware and software setup on your existing or new equipment. Let's have a conversation about your pain-points in the field and we will give you workable options.
Request Consultation
It pays to partner with us.
Our satellite correction products are a better solution than land based sources of years past. GPS satellite delivered correction is more accurate and reliable. We help you pick the solution that will work best for your operation, set up and calibrate, and train you before going out into the field. We make sure you are comfortable with the technology, so you can get the yields you are looking for. It just takes a phone call to Crossroads GPS in York, Nebraska.
You Get
Satellite Delivered
Precision Accuracy
No Waiting or Downtime
//Their service is excellent, I love working with them. Cody is like my right hand man.//
Jerry Stahr
Local Farmer, Crossroads Customer
//I like working with Crossroads because they are very intent on making their customers happy.//
Jerry Stahr
Local Farmer, Crossroads Customer
//The One-Step Bulk Fill is made in the USA by our team at Crossroads, for you.//
Wes Williamsen
Crossroads GPS Owner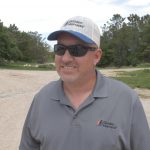 //I enjoy working with Crossroads. If I have any questions, they are right there. They come and drop off any parts that are needed as well as help me get everything squared up, working well, and looking really nice.//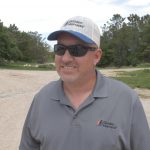 Clay Fisher
Local Farmer, Crossroads Customer