Lacy Lukert is our Crossroads Office Manager. She is thorough and friendly and has been an integral part of our team since 2015.
Her business career began originally in the banking world after earning her Associates degree in Business Administration in 2011. She was promoted to Vault Teller before making the decision to shift gears and join our team and the agricultural industry and she hasn't looked back. 
Lacy has become an expert in all things ag and in our daily Crossroads operations. She is happy to answer any questions our customers may have.
In her free time Lacy enjoys spending time with her family.
//I like working with Crossroads because they are very intent on making their customers happy.//
Jerry Stahr
Local Farmer, Crossroads Customer
//The need for technology continues to increase. What we do here is just another tool for the farmers to be more efficient and effective in their operations. We aim to be your partner on the farm.//
Wes Williamsen
Founder / Owner of Crossroads GPS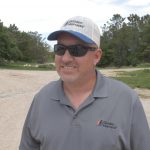 //I enjoy working with Crossroads. If I have any questions, they are right there. They come and drop off any parts that are needed as well as help me get everything squared up, working well, and looking really nice.//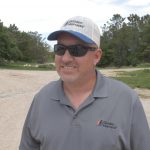 Clay Fisher
Local Farmer, Crossroads Customer