PinPoint™ III ENVELOP™
The legacy continues with ultimate precision. PinPoint III ENVELOP, the next generation of Blended Pulse PWM application, can handle the highest speeds, biggest booms, and largest flow rates with pinpoint accuracy and response.
PinPoint III ENVELOP integrates directly through the ISOBUS VT/UT display, to provide operator-focused information for the most confident application possible.
With all the features of PinPoint II, PinPoint III ENVELOP adds predictive rate control to lock on to target rate even under the most challenging field conditions. Sensor fusion technology allows PinPoint III ENVELOP to use multiple data points for fast and reliable rate and pressure control.
You Get
ISO 11783 VT compliant

Predictive rate control

Sensor fusion technology

iOS/Android connectivity

ISO display integration

Fast and stable rate and pressure control

Wider application speed ranges

No over/under misapplication

Drift management

No crop burn from turning

Uniform pressure and droplet size

Chemical and time savings
From our clients
Testimonials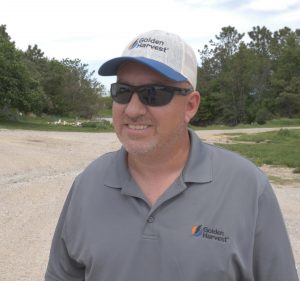 //I enjoy working with Crossroads. If I have any questions, they are right there. They come and drop off any parts that are needed as well as help me get everything squared up, working well, and looking really nice.//
Clay Fisher
Local Farmer, Crossroads Customer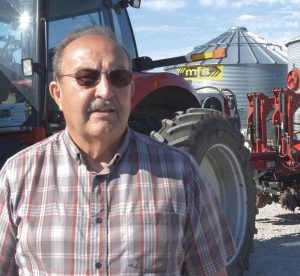 //I like working with Crossroads because they are very intent on making their customers happy.//
Jerry Stahr
Local Farmer, Crossroads Customer
//We had a tractor fire. A week later we got a new tractor and they had everything back up and running for us, so we were able to get our planting done. That's the service I want.//
Leroy Hoffman
Local Farmer, Crossroads Customer