vSet Select
vSet Select is a multi-hybrid planting system that switches hybrids as you cross into different areas of your field allowing you to maximize the varying areas of each field.
Traditional planters only allow you to plant one hybrid at a time, costing you yield when the hybrid you are planting isn't the best one for the area of the field you are planting in.
You aim to maximize yield by planting the hybrid that will do the best, on average, across the whole field. But yield environments often change in the same field, calling for different hybrids in different areas. You've had to make compromises, but not anymore.
With vSet Select, there are no compromises. You can plant two hybrids in the same row, switching back and forth as environments change, to plant the hybrid that will produce the most in each environment. Yield maximized.
Any mapping software can make the two-hybrid prescription shape file that is used by vSet Select or operators can manually switch from one hybrid to another.
You Get
Dual meter multi-hybrid
All-in-one precision engineering
A sophisticated controller that is simple and intuitive to use
From our clients
Testimonials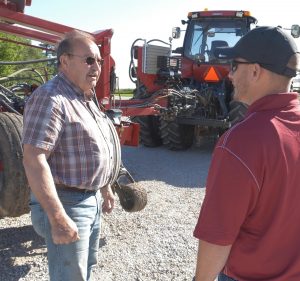 //Their service is excellent, I love working with them. Cody is like my right hand man.//
Jerry Stahr
Local Farmer, Crossroads Customer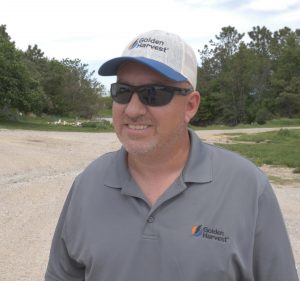 //I enjoy working with Crossroads. If I have any questions, they are right there. They come and drop off any parts that are needed as well as help me get everything squared up, working well, and looking really nice.//
Clay Fisher
Local Farmer, Crossroads Customer
//We had a tractor fire. A week later we got a new tractor and they had everything back up and running for us, so we were able to get our planting done. That's the service I want.//
Leroy Hoffman
Local Farmer, Crossroads Customer