Ultraplant Frontfold Bar
The Ultraplant Front Fold planter toolbar is built for high speed planting with menu-based options. It is designed for integration with precision planting and ag leader technology.
Ultraplant Frontfold Bar is engineered for versatility, strength, and precision.
This is a front-fold, narrow transport planter, available in 20′ – 66′ models and nearly any row spacing.
Options
Central Seed Delivery w/ 50+bu per bin

Row Markers

Many onboard storage capabilities for liquid fertilizer application

16.5"-25" tracks available for PB40′ & PB60′ Series models

450/55R22.5 Center Tire upgrade for  PB40′ & PB60′ Series models

Hydraulic wing weight transfer system for Series 2 models only
You Get
Highly customizable row spacing: 15", 20", 22", 30", twin row, etc.

Internal vacuum port significantly minimizes external hoses & tubes.

External steel hydraulic tubes are easier to service & increase oil cooling.

10'8″ – 13'8″ narrow front-fold transport.

Front running or rear running tire configurations

Series2 models feature innovative CommandLift™ independent control hydraulic system.
From our clients
Testimonials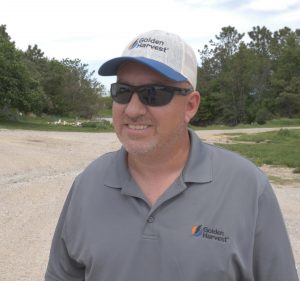 //I enjoy working with Crossroads. If I have any questions, they are right there. They come and drop off any parts that are needed as well as help me get everything squared up, working well, and looking really nice.//
Clay Fisher
Local Farmer, Crossroads Customer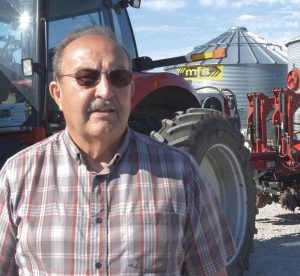 //I like working with Crossroads because they are very intent on making their customers happy.//
Jerry Stahr
Local Farmer, Crossroads Customer
//We had a tractor fire. A week later we got a new tractor and they had everything back up and running for us, so we were able to get our planting done. That's the service I want.//
Leroy Hoffman
Local Farmer, Crossroads Customer