vApplyHD
Farmers experience up to 30% variability in the rate applied to each row with liquid control systems today. vApplyHD allows you to get the correct rate of liquid fertilizer to every plant in your field, ensuring your plants never starve and that your fertilizer ROI is maximized.
Making fertility applications at planting, as well as in-season makes sense in order to feed the crop exactly what it needs. The problem is that putting together a good system to get the correct visibility of rate and actually apply the correct rate is pretty confusing.
Instead of many components to meter, swath, measure, balance, and divide the vApplyHD system uses a pump control module and then control modules on the toolbar. The modules on the toolbar control flow, measure flow, and swath all in a single device.
These same modules can be configured in either section control or row by row control. Whichever way you decide to go, the result is your liquid fertilizer is applied at the correct rate and the 20|20 display in the cab gives you knowledge of how that application is occuring.
Flow measurement, flow control, turn compensation, and variable rate prescriptions. All of this is done by the on row vApplyHD module.
The same vApplyHD module that controls 5 gpa of in-furrow starter or 20 gpa of 2×2 nitrogen on the planter can be moved to the sprayer or the sidedress bar to control the 70 gpa application of nitrogen.
Make the investment of each module pay in multiple ways by moving the module and the 20|20 display from the planter to the sidedress bar or sprayer.
A simple way to get the accuracy that you want without investing in multiple control systems.
You Get
Less confusion
Speed and variability
Flow measurement
Flow control
Turn compensation
Variable rate prescription
One module between machines
From our clients
Testimonials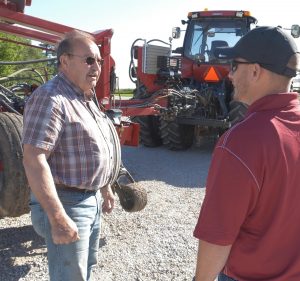 //Their service is excellent, I love working with them. Cody is like my right hand man.//
Jerry Stahr
Local Farmer, Crossroads Customer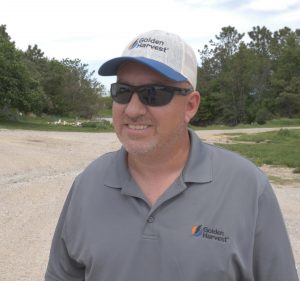 //I enjoy working with Crossroads. If I have any questions, they are right there. They come and drop off any parts that are needed as well as help me get everything squared up, working well, and looking really nice.//
Clay Fisher
Local Farmer, Crossroads Customer
//We had a tractor fire. A week later we got a new tractor and they had everything back up and running for us, so we were able to get our planting done. That's the service I want.//
Leroy Hoffman
Local Farmer, Crossroads Customer