SmartBox+™
The SmartBox+™ application system allows you to own the furrow with precise application of granular inputs at-planting.
SmartBox+™ application system contains both metering and flow-sensing functions that ensure accurate application of SmartBox® inputs at a wide range of rates and speeds. Through patented, state-of-the-art meters, SmartBox+ equipment will put your mind at ease, knowing you're applying exactly what you need, precisely where you need it — and you'll have the as-applied data to prove it.
As one of the most advanced closed delivery systems available, the SmartBox+ application system will allow you to increase operational efficiencies.
The SmartBox+ application system is as versatile as it is effective. No matter which planter you use — from Case IH® to John Deere® to Great Plains® to Kinze® to White™ — there's a bracket to fit it.
The SmartBox+ system uses a full-color touchscreen display with industry standard ISO connections and a USB port for easy data transfer. Swath control comes standard, removing the guesswork associated with row shutoffs. The user-friendly, intuitive menu allows you to set rates by individual row and is compatible with 12V and 24V.
You Get
Closed delivery system reduces worker exposure

Consistent and uniform application of prescriptive or whole field treatment

Reduced waste

Increased productivity

Accurate down to the granule
From our clients
Testimonials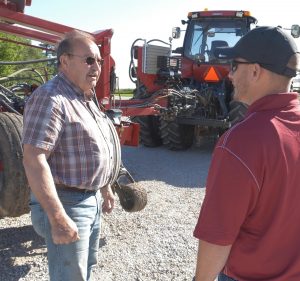 //Their service is excellent, I love working with them. Cody is like my right hand man.//
Jerry Stahr
Local Farmer, Crossroads Customer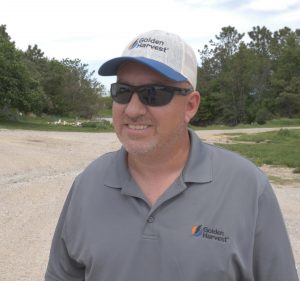 //I enjoy working with Crossroads. If I have any questions, they are right there. They come and drop off any parts that are needed as well as help me get everything squared up, working well, and looking really nice.//
Clay Fisher
Local Farmer, Crossroads Customer
//My brother and I farm in different fields at the same time. With the Trimble RTX, we don't need a base station, so we can go anywhere, anytime and it works perfectly for us.//
Leroy Hoffman
Local Farmer, Crossroads Customer