GFX-350™ Display
The Trimble® GFX-350™ is the latest Android™ -based, easy-to-use display from Trimble Agriculture. This cost-effective solution offers great functionality and a simplified installation process, providing access to autosteering and application control for every farm.
Add in Bluetooth® and Wi-Fi connectivity to go along with ISOBUS compatibility and any grower can tackle farming applications from every season across all equipment brands.
Trimble offers a wide range of services — whether you have crops that need sub-inch accuracy or crops that only require sub-meter accuracy. 
You Get
7′′ (17.8 cm) high-definition color touch-screen display

Android-based operating system

Rugged construction for everyday field use

Compatible with NAV-500 and NAV-900 guidance controllers

ISOBUS task controller and universal terminal

Control up to 2 channels and 24 sections
From our clients
Testimonials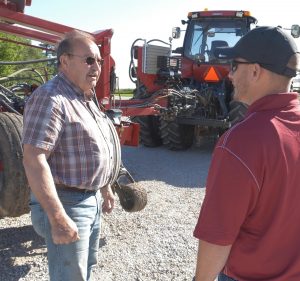 //Their service is excellent, I love working with them. Cody is like my right hand man.//
Jerry Stahr
Local Farmer, Crossroads Customer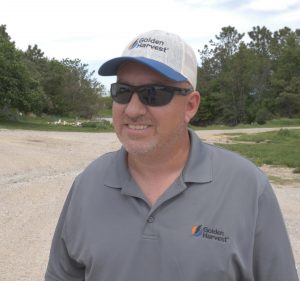 //I enjoy working with Crossroads. If I have any questions, they are right there. They come and drop off any parts that are needed as well as help me get everything squared up, working well, and looking really nice.//
Clay Fisher
Local Farmer, Crossroads Customer
//We had a tractor fire. A week later we got a new tractor and they had everything back up and running for us, so we were able to get our planting done. That's the service I want.//
Leroy Hoffman
Local Farmer, Crossroads Customer