GFX-1260™ Display
The GFX-1260 display is Trimble's newest flagship Android™-based monitor for controlling and executing field work with the Precision-IQ™ field application interface. With faster processing, greater memory and more storage capacity, this robust display is an ideal choice for any farm and makes managing even the most complex field operations easy.
The GFX-1260 is easy-to-use, giving operators the ability to do more in
their daily field work.
Effortlessly share data across the operation
Leverage modular technology designed to grow as with your business
Experience maximum compatibility and transferability
Improve efficiency, accuracy and profitability
You Get
Large 12-inch screen
Intuitive user interface
Easy-to-follow workflows
Compatible with NAV-500™ and NAV-900 guidance controllers
Field-IQ™, ISOBUS and TUVR functionality
6 product input channels and 48 controlled sections with Field-IQ
Supports ISOBUS Universal Terminal
Supports ISOBUS Task Controller
Prescriptions – multi-layer, multi-file, import .shp and ISO XML
AutoSync™, Work Orders and Auto Asset Detection Beacons
Cutting edge Bluetooth® and Wi-Fi™ capabilities
TeamViewer for enhanced in-field support
From our clients
Testimonials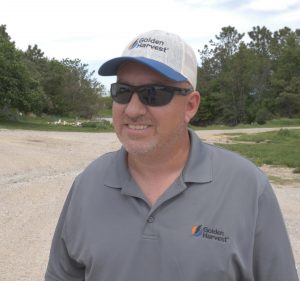 //I enjoy working with Crossroads. If I have any questions, they are right there. They come and drop off any parts that are needed as well as help me get everything squared up, working well, and looking really nice.//
Clay Fisher
Local Farmer, Crossroads Customer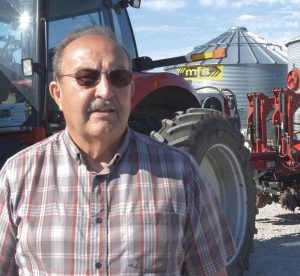 //I like working with Crossroads because they are very intent on making their customers happy.//
Jerry Stahr
Local Farmer, Crossroads Customer
//We had a tractor fire. A week later we got a new tractor and they had everything back up and running for us, so we were able to get our planting done. That's the service I want.//
Leroy Hoffman
Local Farmer, Crossroads Customer