FurrowJet
Getting the right nutrients to seedlings early in the season is a challenge because fall-applied fertilizers limit the plant's uptake in the spring. FurrowJet firms the seed in the trench while placing bands of fertilizer on and near the seed so early roots can access essential nutrients at the perfect time ensuring that plants are never hungry.
Phosphorus fertilizer does not move in the soil, which means that it needs to be placed where a plant will be able to access it.  Broadcasting the immobile nutrient across the entire field doesn't make sense because it won't move to the rows where the plants are.
FurrowJet is a planter mounted device that places three bands of phosphorus starter fertilizer near the furrow; one in furrow, and two about 3/4″ away from the seed on either side.  These three bands are placed right where the seedling roots and crown roots will grow, taking up the phosphorus and thriving.
FurrowJet offers a lot of flexibility since your nutrient management plan is as unique as your fields are.
You Get
Optimum starter placement
Phosphorus doesn't move
Flexibility
From our clients
Testimonials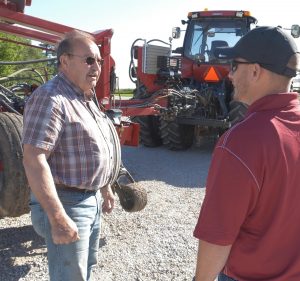 //Their service is excellent, I love working with them. Cody is like my right hand man.//
Jerry Stahr
Local Farmer, Crossroads Customer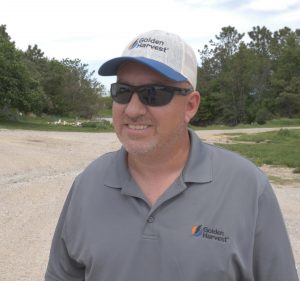 //I enjoy working with Crossroads. If I have any questions, they are right there. They come and drop off any parts that are needed as well as help me get everything squared up, working well, and looking really nice.//
Clay Fisher
Local Farmer, Crossroads Customer
//We had a tractor fire. A week later we got a new tractor and they had everything back up and running for us, so we were able to get our planting done. That's the service I want.//
Leroy Hoffman
Local Farmer, Crossroads Customer