Autopilot™ Automated Steering System
Automated, hands-free, steering system installs directly into the hydraulic system and delivers highest-accuracy steering in any field type. The Trimble® Autopilot™ automated steering system automatically steers your vehicle on line with maximum precision.  When your vehicle gets offline, Autopilot signals it to adjust its position to follow the correct path, no matter the field pattern or terrain type — so you can focus on the job ahead of you.
Works with:
TMX-2050™

GFX-350™

GFX-750™
Complementing your guidance display, Trimble's wide selection of assisted and automated steering systems ensures you get the solution that steers your vehicle on line with maximum precision.
Hands-free guidance for your many farm vehicles

No matter the field pattern or terrain, keep your focus on the work at hand

Operate day or night in low visibility or adverse weather conditions
Trimble guidance displays and steering solutions help you accurately monitor and map field information in real-time. Benefit from our industry-leading performance and reliability to complete field applications quickly and efficiently. With an array of functionalities and price points, you can select the combination that best fits your farming needs.
You Get
Automatic steering for your vehicle with one-inch repeatability

Direct integration into your vehicle's hydraulics for clear access to cab control

Terrain compensation technology for high accuracy on difficult terrain

Ideal for the most demanding row crop farming applications

Plugs in to many guidance-ready vehicles, minimizing the need for additional equipment

Complete field applications quickly and accurately

Reduces operator fatigue and increases safety

Operate day or night and in dusty or low visibility conditions
From our clients
Testimonials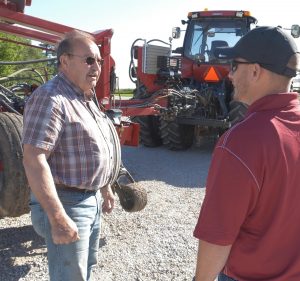 //Their service is excellent, I love working with them. Cody is like my right hand man.//
Jerry Stahr
Local Farmer, Crossroads Customer
//We had a tractor fire. A week later we got a new tractor and they had everything back up and running for us, so we were able to get our planting done. That's the service I want.//
Leroy Hoffman
Local Farmer, Crossroads Customer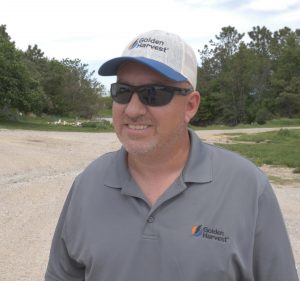 //I enjoy working with Crossroads. If I have any questions, they are right there. They come and drop off any parts that are needed as well as help me get everything squared up, working well, and looking really nice.//
Clay Fisher
Local Farmer, Crossroads Customer